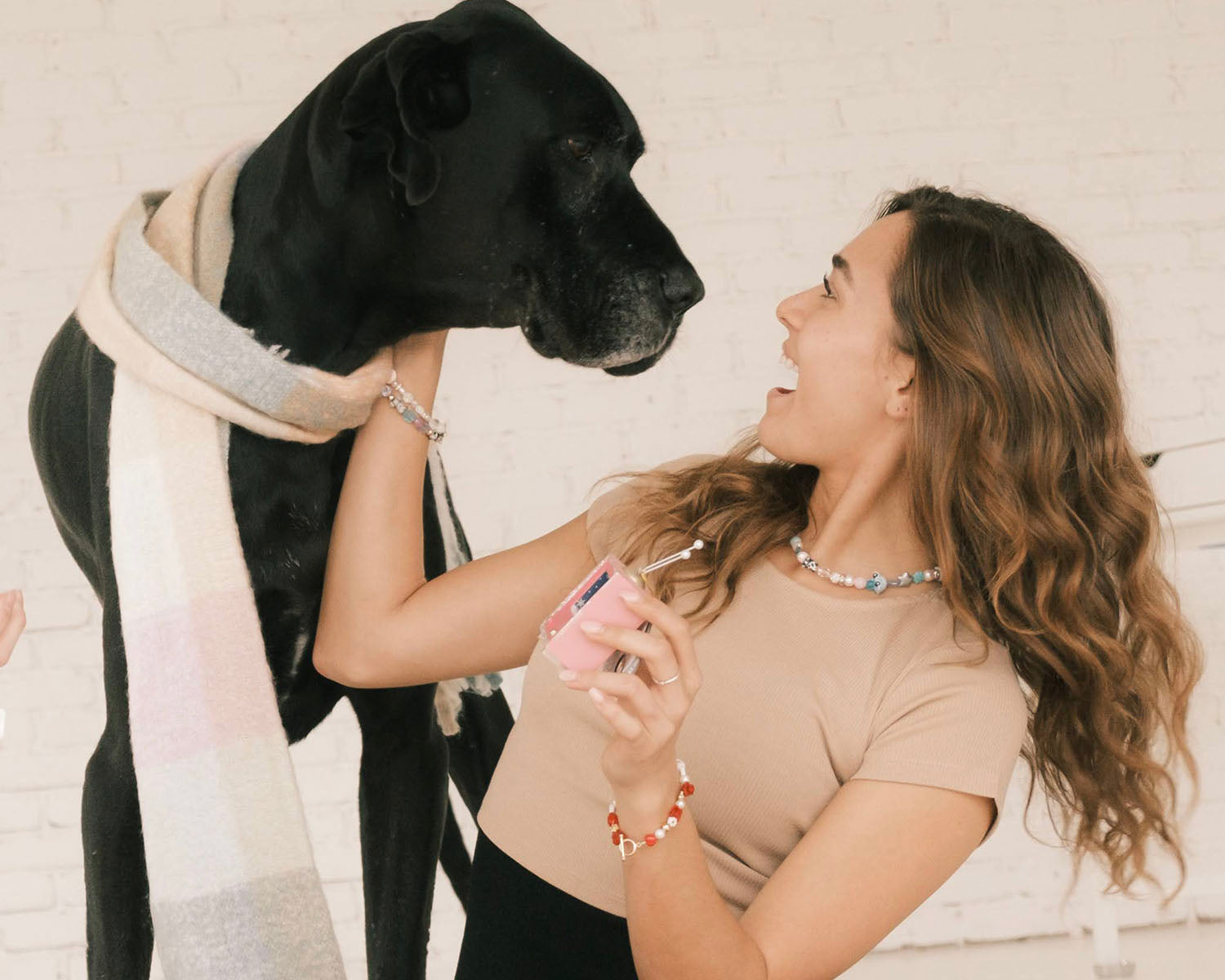 Shop with your heart
Every Cloud Haven purchase helps save the life of a shelter dog at risk of euthanasia
Shop safe haven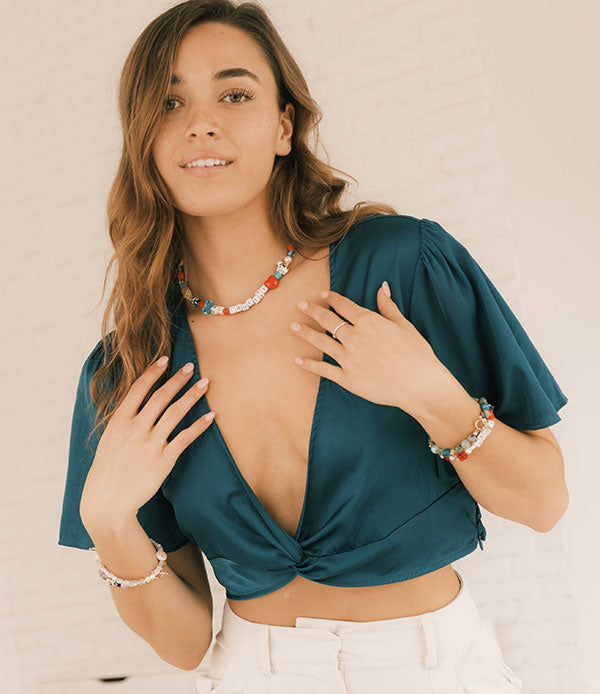 sustainably made.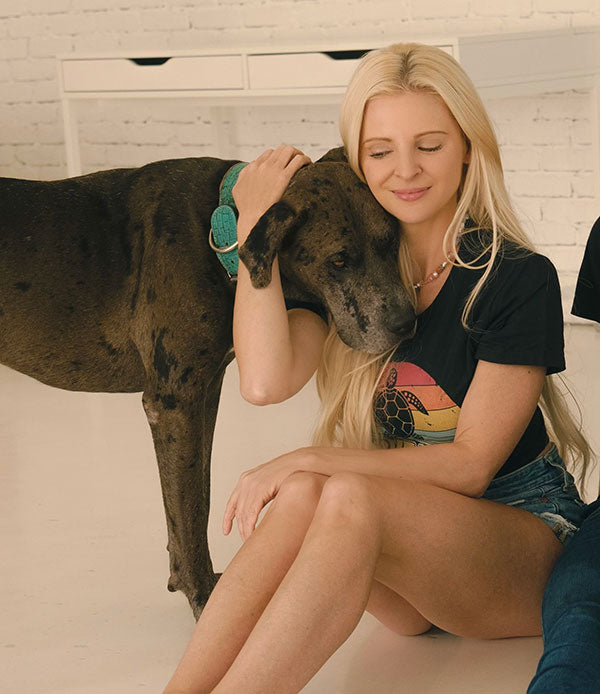 saves animals.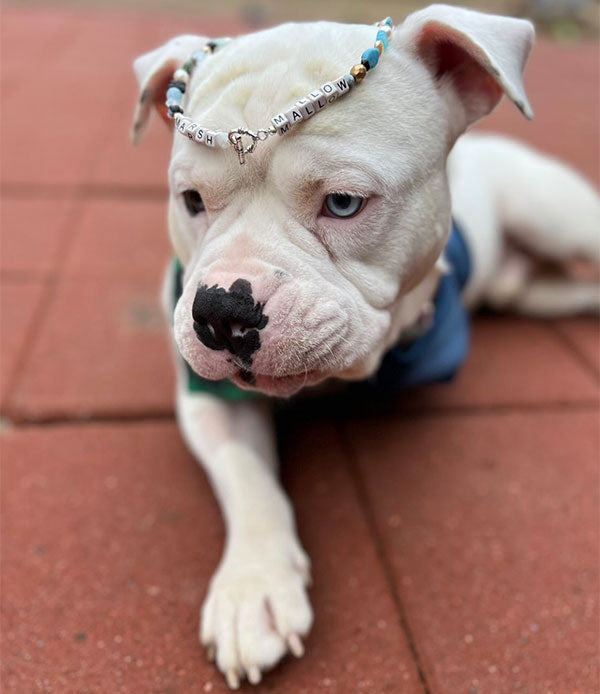 gives hope.
Jewelry for a Cause
Have you ever wondered where your money goes when you buy jewelry? More often than not, it largely goes directly into the pockets of the people up top. But at Cloud Haven, we believe every piece of jewelry should make a difference. That's why our handmade jewelry is not only stylish and unique but also has a meaningful purpose. Every purchase you make goes toward helping animals in need.
Men's Handmade Jewelry for Every Style
Buying jewelry for a cause is a win for everyone. You get a beautiful, handmade piece of jewelry, and animals in need get the happy home they deserve. Millions of animals across the country live on the streets or in overcrowded shelters where they're at risk of euthanization. When you shop at Cloud Haven, you can feel good about buying beautiful handmade jewelry that supports a cause.
Men's Handmade Jewelry for Every Style
If you're tired of uninspired, mass-produced jewelry and are looking for handmade jewelry that supports a charity, you're in the right place. Whether you're shopping for a little treat for yourself or a unique gift for a loved one, we have something for everyone.
Our handmade beaded necklaces add charm and style to any outfit. They are carefully and intentionally designed with specific themes in mind. Our necklaces come in a wide selection of styles, lengths, and colors to show off your personality.
We use a variety of high-quality materials to craft unique necklaces, including Swarovski crystals, gold beads, gemstones, pearls, glass beads, and handcrafted charms.
Accessorize for every occasion with our wide selection of high-quality, handmade beaded bracelets. Whether you're looking for something light and airy or striking and moody, you'll find the perfect addition to your jewelry box within our selection.
Each bracelet features a stylish, easy-to-use gold or silver toggle clasp to make putting on and taking off the bracelet easy.
At Cloud Haven, we offer a wide selection of men's handmade jewelry that is both stylish and unique. Our men's bracelets and necklaces are designed with the average man in mind and feature lots of earth and forest tones, although there are plenty of vibrant pops of color, too.
Each piece in our men's collection features a variety of carefully picked handcrafted charms, glass beads, and real gemstones to create unique works of art.
Are you someone who can't pass up a good deal? If so, keep an eye on our revolving selection of handmade jewelry on sale. This is where you'll find beautiful handmade bracelets and necklaces at a fraction of their original cost.
Whether you're shopping for gifts on a budget or your favorite design just happens to be on sale, you'll want to snag these deals on jewelry for charity before they're gone.
Giving Back with Jewelry with a Cause
At Cloud Haven, we believe all animals deserve healthy, loving homes where they can thrive and live their life surrounded by the same unconditional love they give to humans. That's why giving back is at the core of our mission. But creating jewelry to support a cause is just a small part of what we do.
We remain dedicated to helping homeless and shelter animals in any way that we can. Part of how we do that is by partnering with shelters and rescue organizations across the country to locate animals at risk of euthanasia and provide the money necessary to rescue and care for them.
When you buy jewelry from Cloud Haven, every purchase goes toward helping rescue, rehabilitate, and house animals in need. Learn more about how we give back.
Spreading Awareness
In addition to actively working on getting animals out of shelters and into loving homes, we spread awareness about the reality of life for many animals in the United States.
Many people do not realize how many animals are euthanized yearly — 1.5 million — simply because shelters do not have room for them. Most animals that are euthanized are not aggressive or terminally ill, they're simply taking up too much space.
One of the organizations we proudly support is the Stand Up For Pits Foundation. They work to educate and advocate for pit bulls, the most abused and frequently surrendered dog breed in the world. We also partner with various rescue organizations to create inspired capsule collections of handmade jewelry for charity to help spread awareness about their work and the urgent need to adopt. Learn more about our cause here.
Your Impact
There are many reasons why you may not be able to adopt an animal at this time. But that doesn't mean you can't still have an impact. By purchasing jewelry supporting a cause, you're doing your part to help support animal rescue organizations and encourage animal adoption.
Additionally, our beautiful handmade pieces are conversation starters, and they provide an opportunity to talk about the importance of animal adoption and rescue. Shop jewelry today that brings happiness to you and pups across the nation.
Why Cloud Haven?
At Cloud Haven, we know we aren't your average jewelry company, and we don't want to be. Unlike many companies that put profits before anything, we remain steadfast in our mission to help neglected, abused, and homeless animals find the life they deserve.
Our founder was inspired to create a line of jewelry for a charity after she rescued Scooby, a nine-month-old Great Danebull, who was scheduled to be euthanized the following morning. This experience inspired her to parlay her hobby of creating eye-catching pieces of handmade jewelry into a full-time business that can actually make a difference in the world.
Many hours of thought and planning go into each of our designs. This allows us to create a range of handmade bracelets and necklaces that cater to different tastes and preferences. Whether you prefer minimalist or bold styles, we have something for everyone.
So what are you waiting for? Shop our wide selection of jewelry for a cause today to find the next piece for your collection!